Remote work making it difficult to Engage with your Employees?
Replace outdated methods of engagement with smart tools like peer-to-peer recognition, and pulse surveys. Maintain your company culture, build stronger and more productive teams.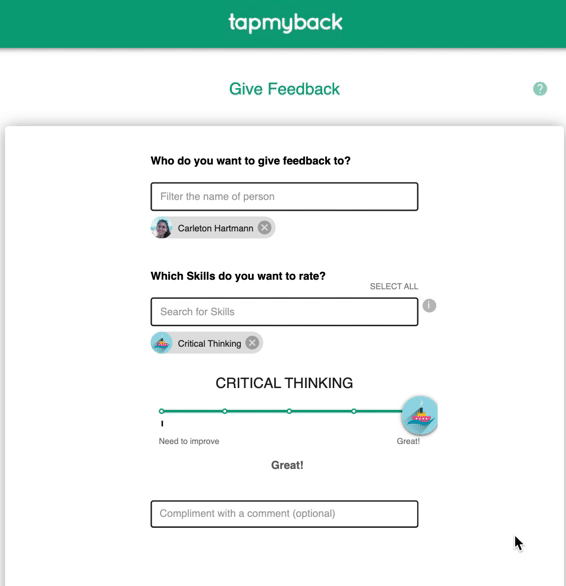 These companies are building a continuous feedback culture






Nobody uses paper cards anymore. Appreciate your teammates good job with a couple of clicks!
64% employees quit their jobs because of lack of recognition. You can recognise your teams amazing performance, either remote or in office
Real Time feedback on the go with Custom / Science based templates
Social, Private or Public Recognition
Use Analytics to provide rewards during Annual Performance Reviews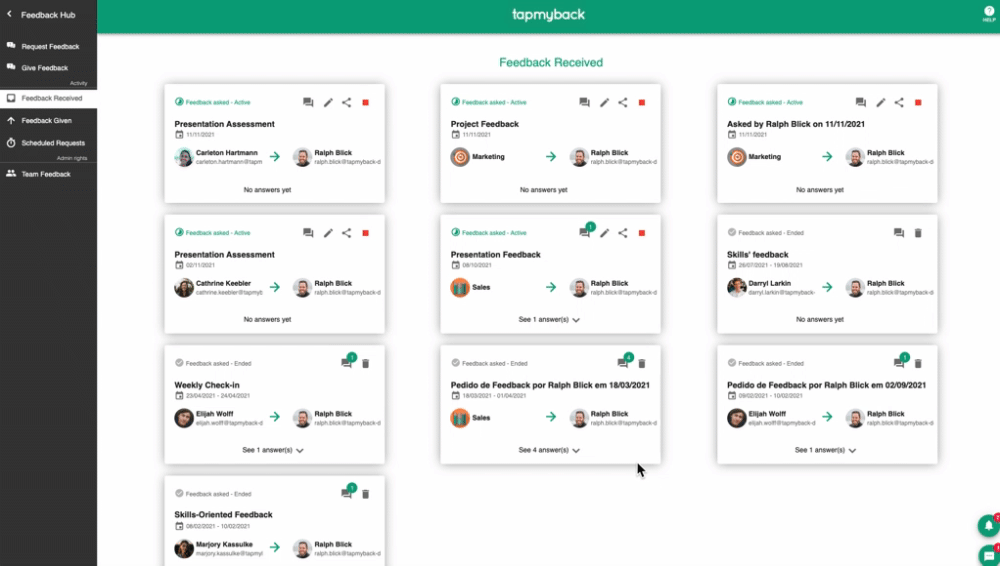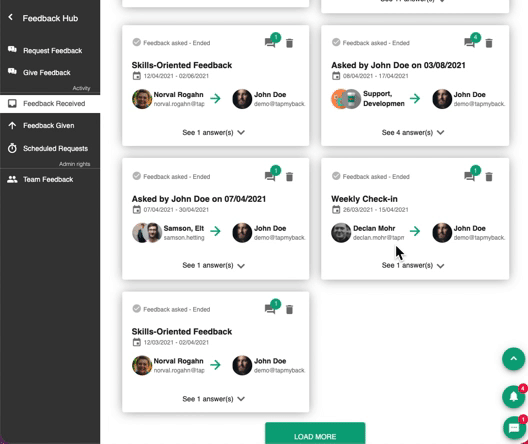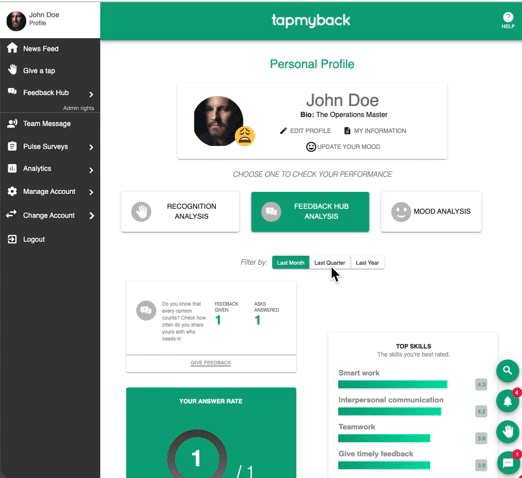 Unmotivated teams? Let them know you care!
Motivation related problems are easier to solve when using a straightforward feedback, and recognition system.
Make data driven decisions (Bullet Point 1)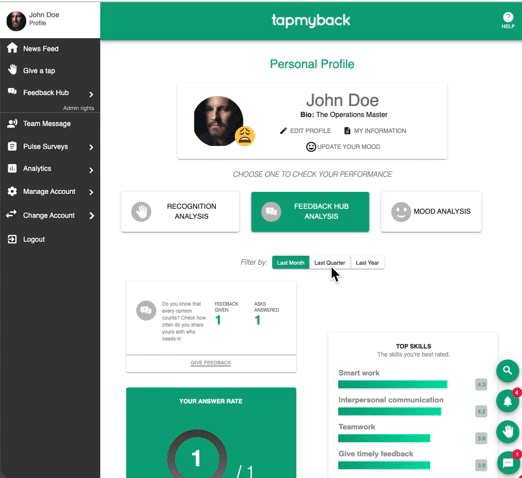 Having trouble discovering how your teams are coping up with remote work? Let the data talk
Know how your employees feel and manage their expectations.
Onboarding support & help with the rollout strategy
Feel at home with your own branding and structure
A team focused on your success
Tap My Back is empowering on all levels
Team Leaders
LISTEN, LEARN, AND LEAD
Recognise your teams achievements, while ensuring great performance. Get a birds eye view of your mood, and motivation
HR Managers
EMPOWER EMPLOYEES AND LEADERS
Keep your company culture alive, and team's spirit high by keeping them Engaged either Remotely or at the Office!
Business Leaders
ALIGN BUSINESS AND PEOPLE
Evaluate Talent, keep an eye on Company Culture, and streamline HR from anywhere. Easily connect with teams across Timezones!
Build to integrate with Microsoft Teams, Slack & Google
Give recognition, feedback and answer surveys directly from with your favourite work tools
Chrome Extension & Gmail
Microsoft Teams Integration
Slack Integration
Our customers love us 😍
Ana Mariani
Communication Supervisor, McDonald's
Tosh Hudson
Client Manager, University of Arizona
Eduardo Mendes
HR Manager, Pernod Ricard Portugal
Gary Prignano
Senior Facilities Manager, CBRE
Joaquim Leal
Head of Internet & Mobile, Millennium BCP
Read more about how Tap My Back has helped world's most engaged teams achieve their goals
Start engaging with your teams anytime, anywhere
Start your 7-day trial period, no credit card required