Unleash real-time feedback to align and engage people
360 Degree or Top-down.
Private. Actionable.
Allow people to give or ask for structured feedback.
An essential tool for
remote or hybrid workplaces.
Integrated for simple setup and usage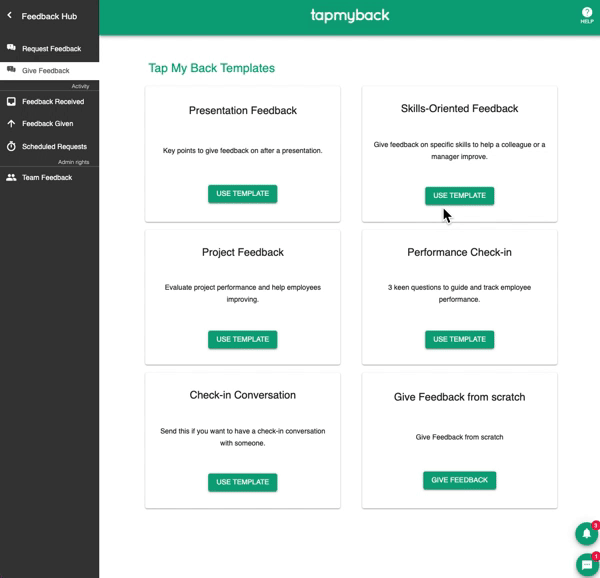 Leading companies trust Tap My Back
Don't just take our word for it






These companies are building a continuous feedback culture
Shape culture from day one
Recurrent feedbacks, assessment or check-in
Create your own templates or use our validated ones
Anonymous option – run anonymous leadership reviews
Your people need to feel listened to – Tap My Back has you covered
Book a demo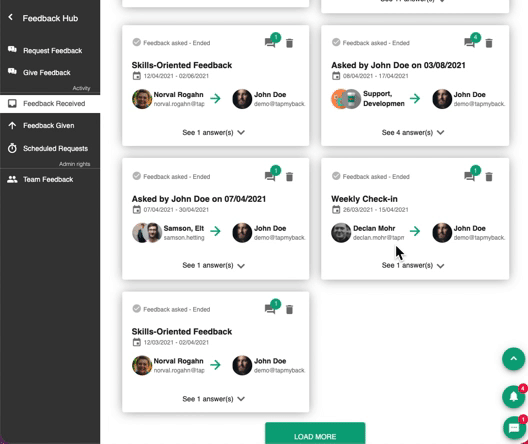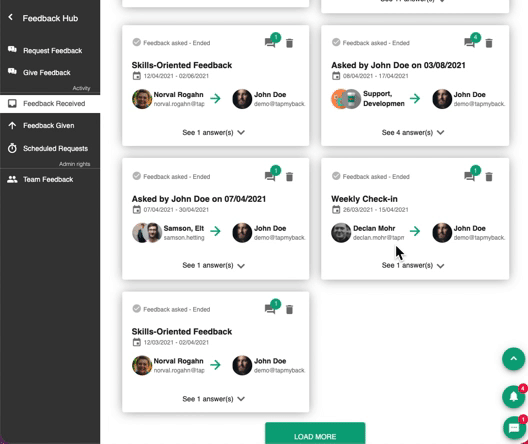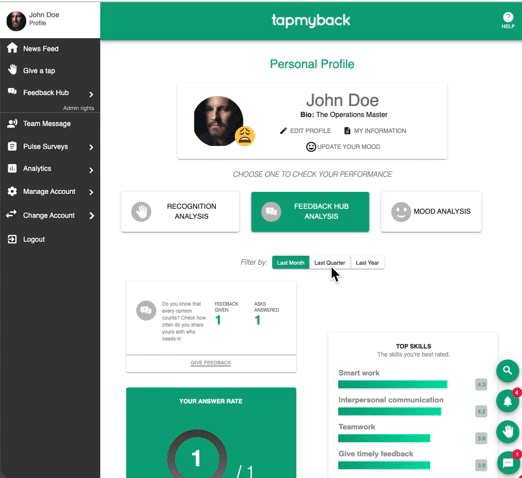 Evaluate and evolve people's skills
Feedback can be provided by rating specific skills. The account admin can create skills for the organization, teams, and specific employees. Name, describe and categorize them (like "soft-skills", "hard-skills", "sales-skills") and enable or disable them whenever you want to.
Get Started Today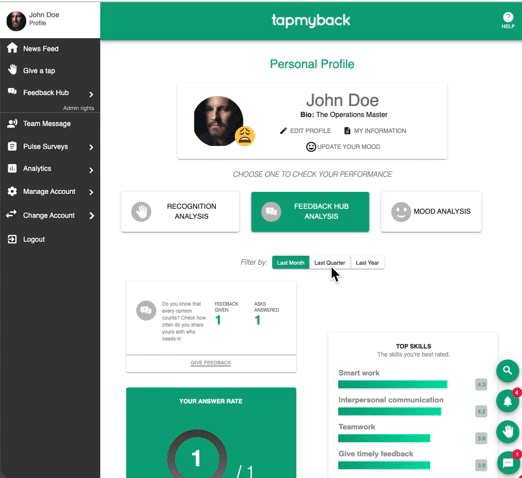 Drive change in a smart way
We don't make things overly complicated. Instead, we help you achieve your goals as efficiently and as smart as possible.
Light, easy, and resource-efficient for SMEs.
Reports with information and data that matters, but also exportable.
Suits different organizations with flexible, customizable features.
Watch a free 2-min demo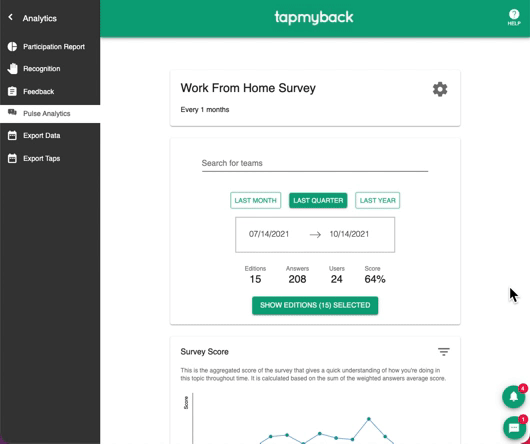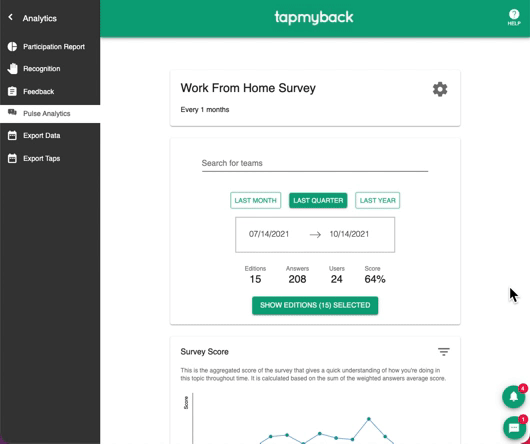 Onboarding support & help with the rollout strategy
Feel at home with your own branding and structure
A team focused on your success
Build to integrate with Microsoft Teams, Slack & Google
Chrome Extension & Gmail
Quickly Share Taps & Feedback, see notifications and access your profile while doing your daily activities.
Microsoft Teams Integration
Give recognition, feedback, check your news feed and profile directly from MS Teams.
Slack Integration
Make recognition and feedback part of your workplace culture quickly and effortlessly.
What are our customers saying?
Ana Mariani
Communication Supervisor, McDonald's
Tosh Hudson
Client Manager, University of Arizona
Eduardo Mendes
HR Manager, Pernod Ricard Portugal
Gary Prignano
Senior Facilities Manager, CBRE
Joaquim Leal
Head of Internet & Mobile, Millennium BCP
Build a feedback culture today with ready-made templates and analytics
Free trial・No credit card or code needed・Instantly see how to improve engagement
Try it out